5 Tips for a Stress-Free Moving Day
Posted by Gary Lundholm on Wednesday, September 28, 2016 at 3:09 PM
By Gary Lundholm / September 28, 2016
Comment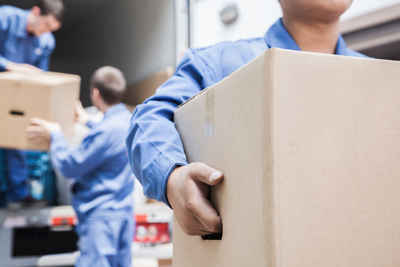 You did it! You survived the entire planning process, and the wait is finally over. You have finally arrived at moving day! We asked around, and these seemed to be the big tips for keeping your sanity on one of "big" days of a PCS move.
1. Create an off-limits room and check on it every so often.
My dear friend goes so far as to lock all important paperwork and her absolute DO NOT PACK items in the trunk of her car before the morning of the move before the movers even step foot in her home. On one of her many PCS pack-ups, her x-ed out "do not pack" room was taken as more of a suggestion. A couple of hours later, they were forced to do some creative digging to find boxes they needed with passports and orders that had somehow ended up in the very center of a packed up truck.
Usually, a room that is clearly marked and pointed out in the initial walkthrough is plenty sufficient to keep your stuff that is staying with you safe but make sure you are as clear as can be to help avoid the issues my friend had.
2. Take care of the guys doing the heavy lifting.
Yes, they are professional movers, they are being paid to pick heavy things up and load them, but that doesn't mean you can't do a few things to make it easier. No matter the weather, consider stocking some bottles of water and maybe some soda or coffee if it's an early start. If it's allowable, perhaps have a little cash on hand for a tip? Neither can hurt, and I consider both small insurance policies that they will be extra gentle with all my worldly possessions.
3. Clean as the movers clear.
You're going to need to stay out of the way of all the boxes, so work off your urge to hover and worry by cleaning up as the moving men clear. You can get a ton of cleaning done before the day is over and just maybe you won't have to spend another day deep cleaning. Plus keeping an eye on all the cleaning supplies is a great way to ensure they don't get packed, and you can put them in your first night box for your new duty station.
4. Make plans for kids and pets.
If your children are old enough to help with the cleaning process, by all means, get them involved- just be prepared to have to assign duties and use a little redirection. If they are not old enough to help, or they don't do well with focusing on things like cleaning, you might have an easier day by getting a little help. Ask a friend or relative to keep them busy for the day, or possibly a neighbor or their best friends mom over on the next street. It doesn't matter who you find to help you out, just get the help so you can get in the moving zone.
5. Have a plan, but know it might change.
Murphy loves to show up on moving day. You now Murphy. If it can go wrong, it will. One of the biggest things all military families are known for is resiliency. You've made it through all the hoops, and you are at moving day, so don't let a few little hiccups rattle your cage. Going into the day with a good attitude, have a little grace during the trying moments, and maybe even have a bottle of wine for when it's all over for the day.