3 Quick & Easy Ways To Incorporate Red, White, and Blue Into Your Decor
Posted by PCSmoves Team on Tuesday, June 7, 2022 at 8:51 AM
By PCSmoves Team / June 7, 2022
Comment
3 Quick & Easy Ways To Incorporate
Red, White, and Blue Into Your Decor
Memorial Day, National Flag Day, July 4th, Veterans Day - red, white, and blue decor is always in style. Military families are especially proud of their patriotism, and love to show it. We have gathered some simple and affordable home decor ideas to celebrate the U.S.A! We hope to inspire you with these easy to accomplish ideas.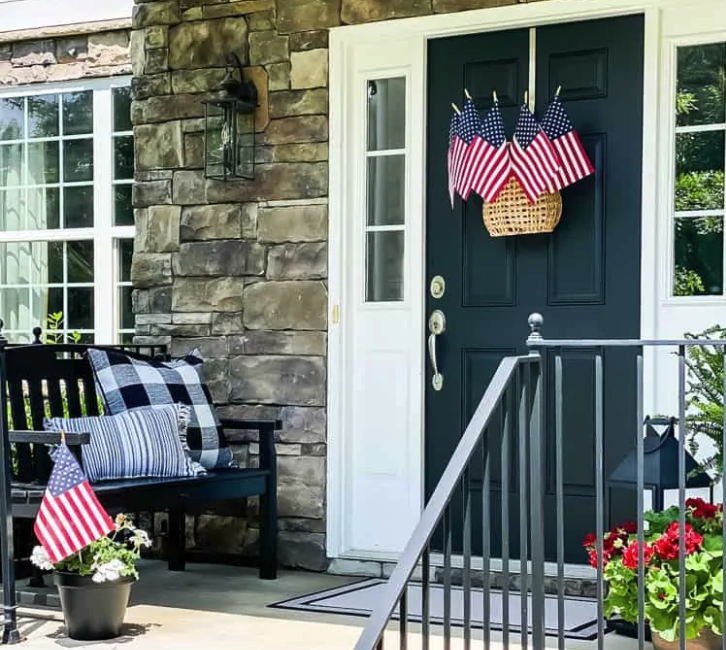 The Front Porch | Looking for a subtle but impactful first impression perhaps? We like this wicker basket on the front door (vs. a wreath) with flags added instead of flowers. You can also add a flag to flower pots on your front porch to brighten things up. Quick Sources: (10) 8x5" flags, (12) 12x8" flags.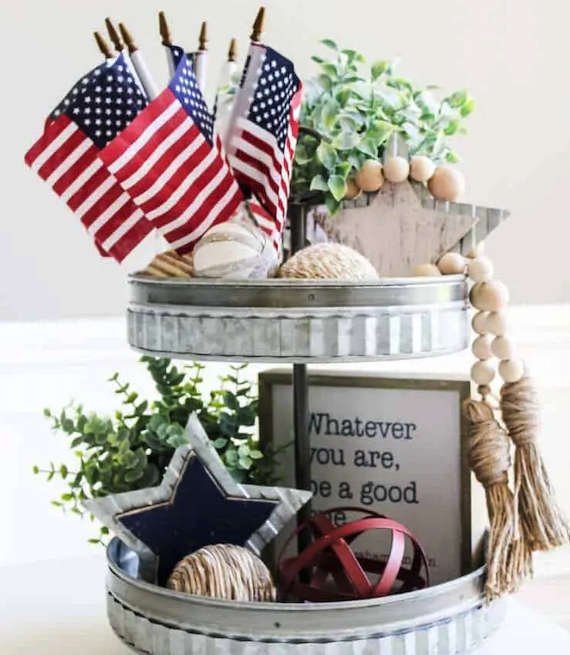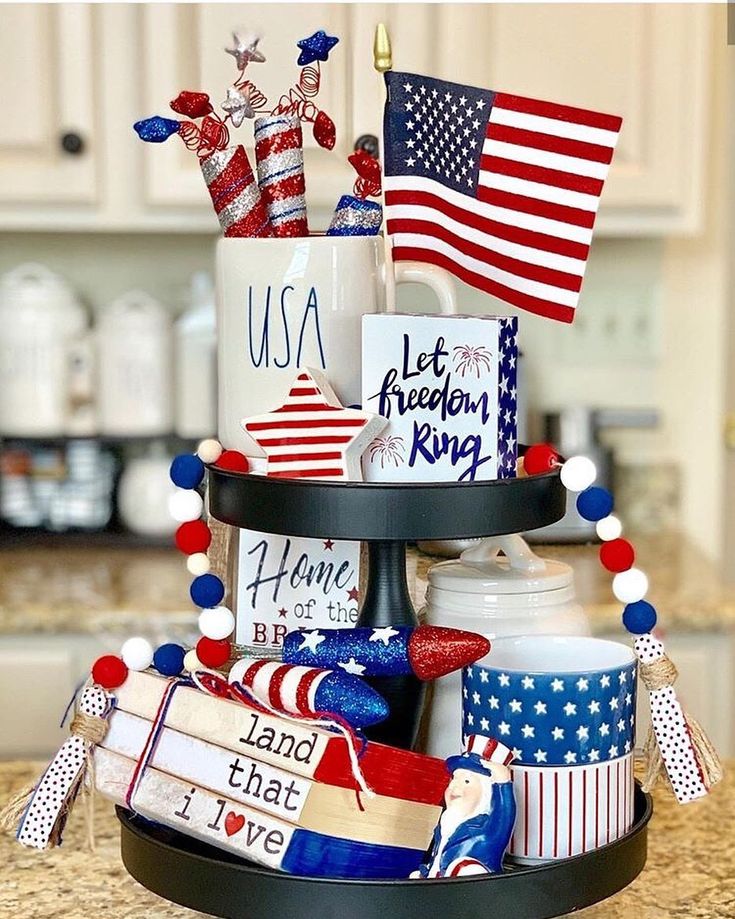 A Patriotic Tiered Tray | The beauty of the tiered tray is that it can be decorated on the fly for any season, holiday or occasion. It can also be moved around your home. It can be a centerpiece on your dining room table, placed on an entryway console table, it works almost everywhere. Here are some idea starters to get your creativity going. Stars, flags, small signs can all be added to give the tray an Americana feel. Quick Sources: Galvanized tiered tray.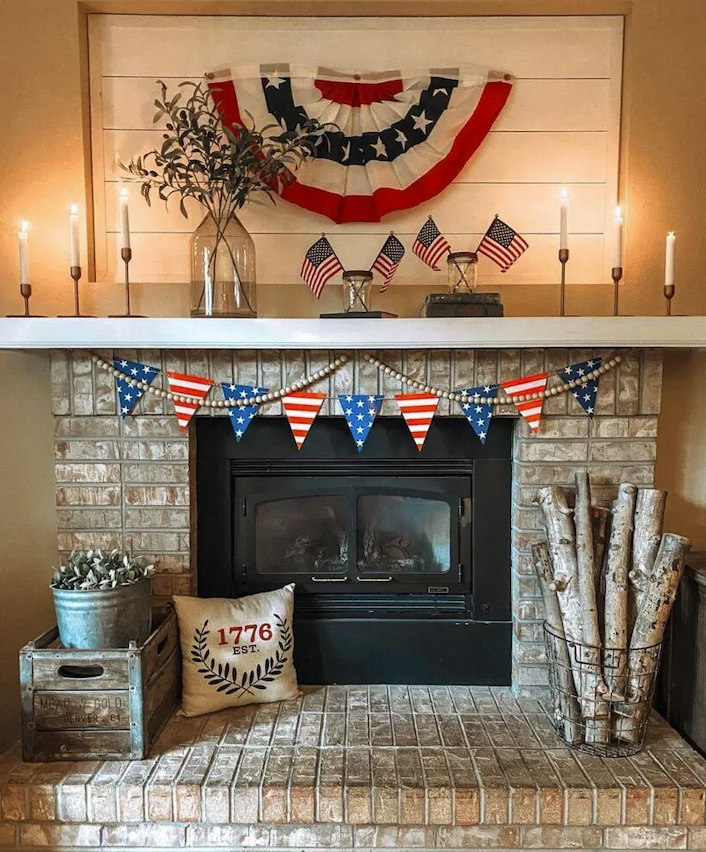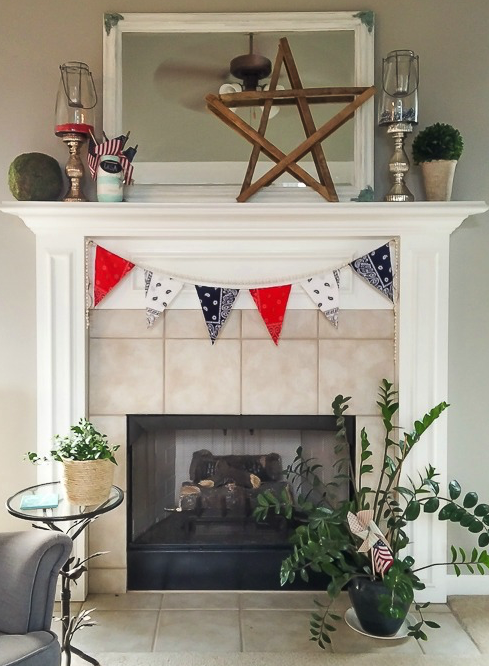 On The Mantel | Your fireplace mantel is a focal point of your home, what better place to add some patriotic touches. Consider adding an inexpensive flag fabric garland as an easy way to add patriotic interest and color to a neutral fireplace. Small flags and festive stars can also be added. Here is some inspiration to get you started. You may also consider moving some your your military memorabilia to the mantel, a flag case, and even vintage military items depending on your decorating style. Quick Sources: Flag fabric garland, grapevine stars.
America is a tune.
It must be sung together.
GERALD STANLEY LEE

We invite you to share your favorite ways to add some fun red, white and blue color in your home in the comments below. And, if you have an upcoming PCS move to or from the Hampton Roads region of Virginia/North Carolina, please reach out to one of our experienced Military Relocation Specialists.